The Department of Petroleum Engineering, established in 2008, offers Graduate, and Ph.D. Programmes with the objective of providing skilled workforce to the upstream petroleum industry, research orientation to the students to serve in academic institutions and offer opportunities for developing technologies and innovation in the areas of exploration, exploitation, refining and marketing of petroleum and petroleum products.
Well qualified and industry experienced faculty imparts knowledge on the basic principles of petroleum formation, concepts and methodologies in locating the resources in the subsurface, physics and chemistry of oil and gas, various methods and types of drilling operations, hydraulics & equipments, formation evaluation, wire line logging, reserves estimation, testing and production methods, reservoir modeling, simulation and management, hazards, risks and environmental concerns and their mitigation methods, refining processes, petroleum economics, financial aspects, project management and decision analysis aspects.
Well equipped Drilling Fluid Testing and Reservoir evaluation industrial visits to petroleum installations, internship training with industry, individual and group projects under the guidance of faculty and field experts, provide necessary operational skills and insight into the working environment and team spirit.
The department offers Value Added Courses like Standards of Training Certification and Watchkeeping (STCW) for Seafarers,(mandatory for working in the offshore areas) and hands on familiarization course on Drilling Simulators, in association with industry.
The department has MOUs with University of Aberdeen, Scotland, U.K. for student exchange programme and with M/S Tech Mahindra for establishing a Centre of Excellence at the University, Knowledge sharing, offering value added courses, joint research programmes, and provision of internship and placement for the students.
Through the Student Chapter of Society of Petroleum Engineers (SPE), guest lectures by industrial experts, Seminars, workshops and Conferences are organized and selected students are given opportunities to participate in International and National Conferences, both in India and abroad.
All the above efforts have borne fruit in the placement of more than 80% of our graduates and postgraduates with renowned Exploration & Production and Service companies and in Academic Institutions.
With the support of the Management, the department is striving hard to enhance the facilities and enter into collaboration with more industries for developing cutting-edge research.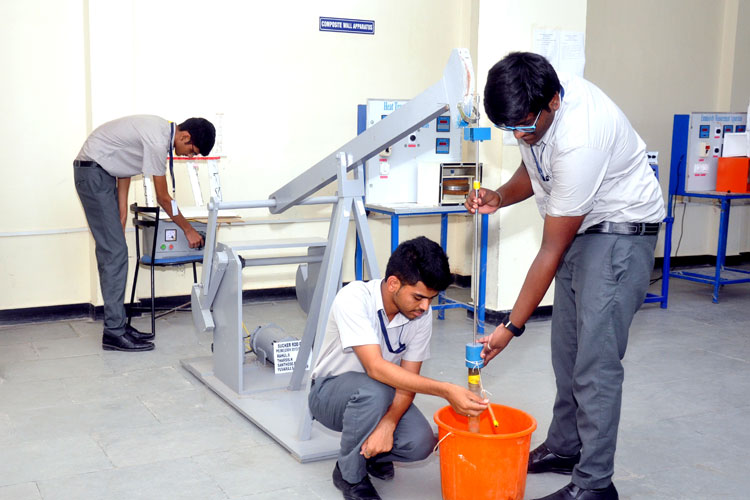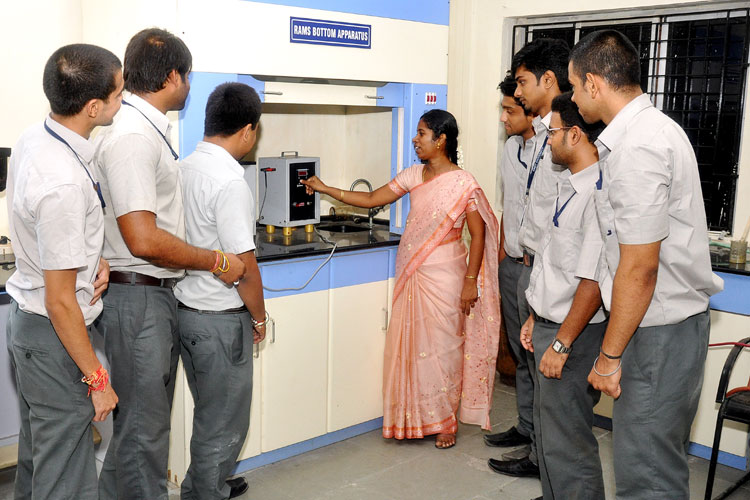 Programmes Offered
Highlights
Excellent placement record (> 80%) with Exploration & Production, Service Companies and Academic Institutions.
Through the Student Chapter of Society of Petroleum Engineers (SPE), students participate in International Petroleum Technology Conferences at China, Malaysia and Qatar every year.
MOUs with Tech Mahindra and University of Aberdeen, Scotland, UK for research and student exchange programme.
Organize Petroleum Conservation and environmental concerns awareness programmes to school students periodically as part of Extension Activities.