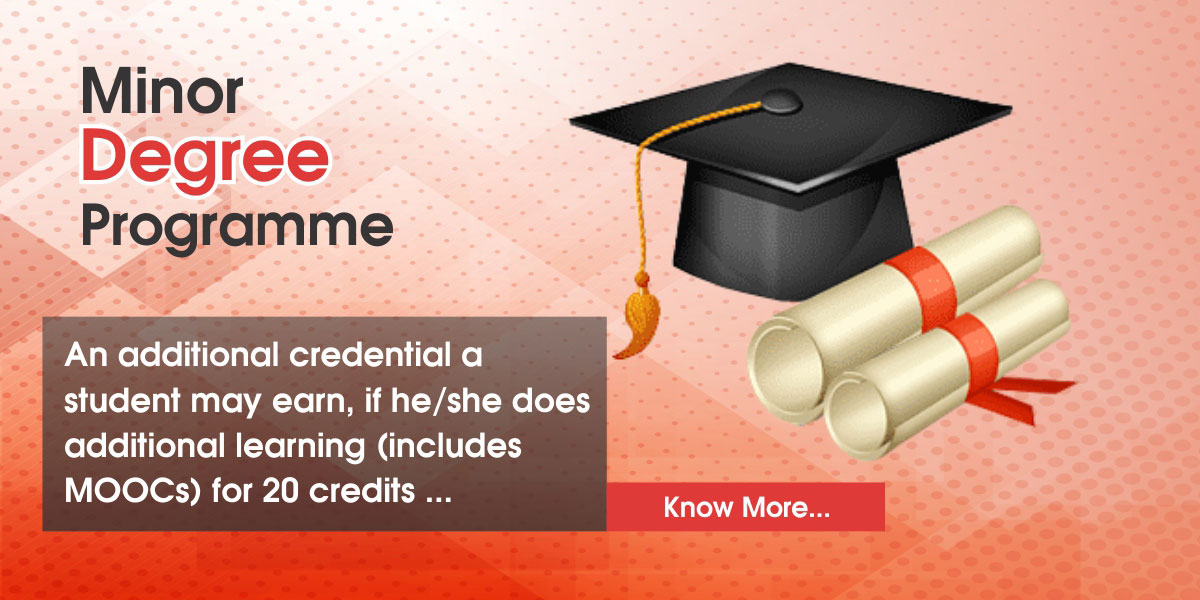 A minor degree is an additional credential a student may earn, if he/she does additional learning (includes MOOCs) for 20 credits in a discipline other than his/her major discipline. These additional credits shall be acquired through the list of courses for a Minor Degree prescribed by the respective departments. On successful accumulation of these additional credits, at the time of graduation, it shall be mentioned in the degree certificate as "Bachelor of Engineering in XXX Engineering / Technology, with Minor in YYY Engineering / Technology".
Students, who are desirous of pursuing their special interest areas other than thechosen discipline of Engineering / Technology / Management / Basic Sciences, may opt for additional courses in minor specialisationgroups offered by a department other than their parent department. Such studentsshall select the stream of courses offered by the respectivedepartments and earn a Minor Specialization.
A Minor degree allows students to officially explore interested programme other than their own and thus an opportunity to expand their breadth of study in all disciplines.
A Minor degree is advantageous to those who wish to augment their major discipline with other courses. It can add value to their academic background for higher studies, allows them to take up interdisciplinary research and throws good opportunities in industry.